December 9th, 2016 by admin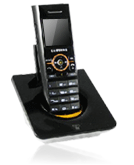 This month we are featuring our Samsung products, with a focus on those tools that keep your employees mobile in the office. Modern workplaces aren't covered in cables, with phones and computers tied to desks and meeting rooms. But often times, more flexible solutions come with unpleasant side effects - low battery life, unreliable wireless connections, and limited features. We have two featured items on our site that can greatly benefit your efficiency and productivity. With a Dual Band Access Point, including a wireless repeater to reach those more distant corners, you can enjoy high-quality voice and data quality through one central system. Secure and easily integrated into your existing system, we recommend this smart design for small to large businesses. In addition, we offer several wireless phones from Samsung with long battery life that allows for 4 hour talk time and 40 hours on standby. You'll no longer be tied down to a desk or conference room, but can adjust to situations where you need to move around the office.
Learn more about our different mobility products...
Posted in: Products