January 26th, 2018 by admin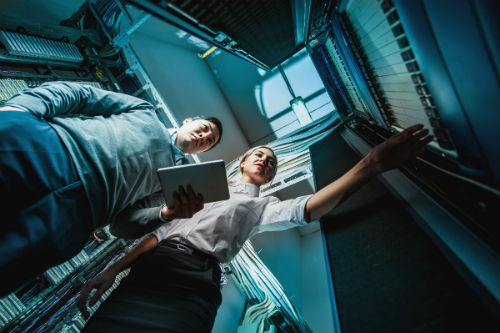 In the modern workplace, much of what we do is bound to technology, making us very reliant on our computers and mobile devices to get the job done. This means that connectivity and network reliability are mission critical in today's workplace. Through our Managed IT Services, we provide a host of affordable solutions to keep your systems up and running around the clock. These range from security and data storage, to proactive maintenance and technology consultations.
You can count on Connect Group to keep your network up to date and secure. This is especially important when it comes to data, which we protect with network security protocols, protections against malware and viruses, and disaster recovery solutions. This way you don't have to fear data loss, whether from a cyber attack or natural disaster. We believe in proactive management of security protocols, keeping abreast of the latest cyber developments and system updates.
The best part of our Managed IT Services is that you eliminate the need for multiple vendors. You receive all the technology support and systems that you need, without the hassle of working with several service providers. With a simple call to our help desk, you get immediate access to technicians that can help remotely diagnose and remediate problems in real time, eliminating the need to wait on a technician call out. If your business needs more long-term assistance with your IT strategy and network, we can work with you to review network reports, technology needs, and planning of future expenses and upgrades. Regardless of what you need – Connect Group is here to take care of your IT!
Learn more...
Posted in: Solutions