In This Issue...
New Certifications
To continue to provide the most certified people in the region, our employees constantly train to stay at the top.
Ben Boldt has completed the Microsoft Certified Professional status.
Brad Waller achieves the Dale Carnegie Course
Todd Gage achieves Microsoft Server MCP Certification
Brian O'Loughlin has achieved the Cisco Lifecycle Services Certification
Kayla Schwenke has Achieved the Samsung 7100 Certification
Briant Duray has Achieved the Converged Technologies Certification
Briant Duray has Achieved the Samsung 7100 Certification.
Kayla Schwenke has Achieved the Samsung OfficeServ Call Certification
Samsung Announces NEW Feature Set

Samsung Telecommunications has just announced the arrival of their new software package for the Office Serv line of phone systems. This feature package 4.3 is designed to bring new productivity enhancing features to our clients that currently operate the Samsung OfficeServ line of phone systems.
4.3 is the culmination of the business benefits we have been asking for. Mobile workers are more part of the workforce. We have people in the field that need to be tied to the office. We have people in the field that need to have access to their communications regardless of where they are at. MOBEX, short for Mobile Extension is the feature to bring that to life. This enhancement will allow users to take calls to their desks either at their desk or on their cell phone or home office phone. In addition, if the call is not answered, the call will be pulled back and answered by the Samsung OfficeServ Voice Messaging system. If you have access to your Email from your phone, your voicemail will show up on your mobile phone.
Imagine, just one place to check for messages, the ability to easily forward messages, archive messages, and append messages. How about the ability to journal all of your messages so that you never lose the important ones.
In addition to MOBEX, they have also added the ability to "HotDesk". HotDesking allows employees to share one workspace while having the phone in that area take on all of their settings while they are there. People who share a desk for different shifts can have it be Bob's phone in the day shift, and Mary's phone at night. All the while each of these people can have their settings, their buttons, and their Voicemail messages when they are logged into the phone.
In addition to these upgrades, there are many more too numerous to list. Please log onto the partner portal of the website for a complete listing of the enhancements, or call your Connect Customer Advocate to find out how Feature Package 4.3 will increase your profitability and competitive advantage.
If you are one of our Gold Seal Partner Program members that has the Samsung OfficeServ phone system, remember one of the advantages of the program is access to software upgrades, call today to schedule a visit to get these upgrades.
What is the Lifetime Value of a Client?
When we go through our daily lives, it is easy to get caught up in the transactions that ensue every day: a tank of gas here, a cup of coffee there, grocery shopping at night. When looked at as isolated incidents, it is easy to see how we can look at the cost of not surpassing our customers expectations as very minimal. For example, if I stop into Starbucks every day for a $4.00 cup of coffee, and I am treated without the respect deserving of each and every client, I may never return. We can look at that and say: for a $4.00 cup of coffee, there is not much I can do to make that customer happy, however, if we look at the total value of the client. $4.00 most days times 300 days per year, times 5 years. The cost of losing that customer is $6000. If we assume the gross profit on a cup of coffee at 50% (which I assume is conservative). Remember, my fixed costs do not change if I add or subtract 1 cup of coffee: rent is the same, staffing is the same, advertising is the same, … you get the picture. What could Starbucks afford to do to leave every transaction on a high note?
I understand that in some instances we cannot do what it would take to please every client, however, how many times do we not take the steps that are financially feasible to make the client happy?
What can you do in your business to ensure that your staff is delivering the type of service that will scream to your customers: "I care about you". After all, isn't that what we all really want? We want to give our hard-earned money to a business that seems to care. I hear it all over the place, we tend to try and frequent the smaller stores and shops because they know us by name, they know our preferences, and they genuinely care.
In our business, we have instituted a follow up system on all of our service orders to ensure that we are exceeding the expectations of the clients. In the event we score less than a 7 out of 10, those reports are routed directly to the desk of the owner. We score on a average of 9.41 out of 10.
Next time you have to deal with that difficult situation or client, take a minute to calculate the lifetime "cost" of the decision you are about to make.
What is the Secret to Success?
I have done a lot of reading and attended seminars and training and what I have garnered throughout all of this on-going education is that there is a pretty consistent theme present throughout all of education I have received.
I don't know if I can really call it the secret to success, but I do believe that it is one of the key ingredients.
When dealing with clients, we need to understand that no matter how many bells and whistles our product or service has, it still needs to make financial sense to our customers. In all actuality, the only way that we can hope to achieve a successful sale, this is where both parties in the transaction win, is to understand what the customer is trying to achieve and show how your product or service is going to help them achieve their goals, targets, etc. quicker, faster, and easier than your competition.
The real key to this is to listen to what the client is telling you, understand what that means, and use your expertise in your field to demonstrate how you can help them achieve their goals.
In the technology business, for example, it is easy to get caught up in the features of a product and go out and scream from the mountain tops the features that we have and expect our clients to understand that feature set and translate that feature set into profitability for their company.
The problem with the above statement is that we assume that our client has had the same exposure to our products as we have, which just isn't true. I may have had my taxes prepared last year, but that certainly doesn't qualify me to prepare them this year, right? So why do we think that our industry is special? It isn't. As we listen to our customers challenges, it is safe to assume that we may have helped another business solve a very similar challenge earlier using a certain product or service. Let us now use that knowledge to help this customer solve their challenge.
After all, the customer really doesn't care what solves the challenge, they just want the roadblocks removed allowing them to do what they do every day, which I call their core competency. In almost every instance, your customers can make more profit for their business doing what they are experts at than doing what services you provide. If you would like help on positioning your company to focus on your core competencies, give one of our advisors a call.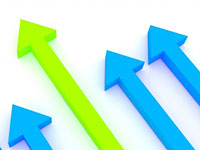 Become an Expert in Your Field
I remember the days when our parents did everything themselves from plumbing to auto repair, but in today's society and the complexity of almost everything we do, it is hard to be good at many different things. That is where we turn to the experts. We don't become experts by doing 4000 things a couple times, we become experts by doing a couple things 4000 times.
No matter which industry you are in, it pays to be the expert. You can understand your industry like no one else, and have the ability to differentiate yourself from the pack.
When you are in a jam and really need things to turn out well, who do you turn to? Typically, an expert.
Do you have a plan in your company that talks about constant learning. Do your people concentrate on learning something new every week. Imagine the power of a 20 person company where each person learned a new thing each week. If we subtract the vacation weeks, that is 1000 new things in just one year.
Do you have a plan in your company that talks about constant learning. Do your people concentrate on learning something new every week. Imagine the power of a 20 person company where each person learned a new thing each week. If we subtract the vacation weeks, that is 1000 new things in just one year.
If we truly hold tight to these principles we can become the expert in our field and become the company that everyone in our communities turns to for advice.
For most industries today, there are seminars, webinars, books, and vendors.
One of the values we, at The Connect Group, hold dear is "constant education for all". What is your plan for becoming an expert in your field?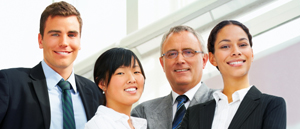 It's all About the Service
I speak with business professionals every day and the one question I like to ask all of them is what differentiates them from their competition. I would say that the answer I get most often is "service". Then I proceed to inquire how they measure that service. I get a multitude of answers from customer surveys to dealing with complaints. One thing I find most often is that some companies struggle with measuring this. In my search I have found an idea that may help quantify this illusive "service".
Connect has partnered with Trivium Systems. Trivium claims to be the "dashboard" of the phone system. With this "dashboard", we can collect information on all of the calls that come in and go out of your office. This will give you the ability to gather vital statistics on your top performers and compare those with the ones that may need some help. We can measure amount of calls, number of calls, and average length of calls. In addition to the statistics that we gather, we have the ability to listen to the recording of the call to ensure that our employees are talking to our customers in the way that matches our Mission, Vision, and Values.
Now, you might be asking yourself: what do calls have to do with service? Here is one thing I believe: If we are not talking to our customers on a scheduled basis, then we do not know if they are our customer. So the first step, in my opinion, in increasing the level of service is to reach out to our existing base and find out what they like and dislike about our company. Once we have the answers to these questions, we have some very powerful information. We now can keep doing the things they like and change the things they don't like and we will go from customer satisfaction to customer loyalty.
Walt Disney had a saying, that I think appropriate "...if we take care of the customer, they will take care of our bottom line." If you would like to increase your customer service, call, click or stop by one of our offices.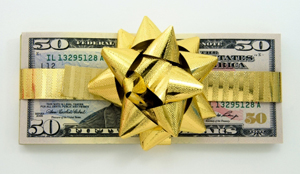 Have You Used Your Section 179?
In these trying economic times, every business needs every advantage it can find.
First of all, let me throw out the disclaimer that I am not an accountant, and I am not qualified to give tax advice. This is simply the information that I have learned after hearing about 179 and doing some digging on the IRS website. Yes, I cannot believe it, but their website is in English, unlike the tax code.
Essentially, Section 179 of the tax code states that a business can deduct the full purchase price of qualifying equipment purchased or financed during the tax year. It is an incentive created by the US government to get businesses to invest in themselves and also spur the economy by getting people to buy goods they may have otherwise put off.
Typically when a business buys a piece of equipment, they get to write off a portion of the price each year over the life of that asset.
Now all we need to know is what qualifies for Section 179. Pretty simple, equipment or machines for business use, tangible personal property used in a business, business vehicles with a gross vehicle weight of over 6000 lbs., computers, some computer software, office furniture, office equipment, and property attached to your building that is not a structural component of the building. We all need these types of things to make our businesses go, so why not take the tax advantage and get the equipment we need to make our businesses better?
Now you may be wondering what you can purchase this year to take the deduction, but you don't have the cash to purchase it. If you finance the equipment, you can still write off the total purchase price, less interest. The problem with this is the credit crunch we are all in the middle of. We don't want to tie up our equity to purchase some equipment in case we need that equity for our line of credit. Relax, we have the solution for that as well. We work with a great leasing partner in Great America.
Technology is Moving Rapidly, Whether We Like it or Not
Recently I had the opportunity to see a very talented and engaging speaker, his name was Scott Klososky. He is very good at picking up on technology trends and then identifying holes in those trends and creating a business to plug the hole.
Understanding that I am a technology guy, I was excited to see where the presentation was going, but in the middle I became almost horrified. To see where technology is going is almost scary. Thinking of a Brain Computer Interface (BCI), or digitally enhanced vision is scary. Imagine walking down the street and seeing a person and then transparently you see their age, preferences, address, etc.
I know what you are thinking, this will never happen. If we look at where technology has come from, I'm sure our parents would have never guessed it would have come to where it is at today. The next generation, the ones in high school today, will be more apt to flock to this technology than our generation. Imagine that teen or "tween" boy you know today. If someone offered him the ability to play video games without controllers, just using his mind to control the movement, he would jump all over it.
If we stop and think for a minute, I think we all would be excited to get rid of the mice and keyboards and just think and it appears on the screen, but I'm sure I'm not the only one who is a little worried about attaching a computer into my head.
Imagine if learning consisted of downloading memory to be accessed at a later date. Instead of picking up a book, we would simply download it and the information would always be there in the future when we needed to access it. Instead of spending 16 years in the classroom to memorize things, that process could be accomplished in a matter of minutes.
In short, I don't know when these things will become mainstream, but I do believe it's a matter of "when" not "if". To prepare for the changing world that we live in, I think we all should focus more on creativity than knowledge. In the past and still today, knowledge is powerful, but I think as the world and economy continue to change, creativity and innovation will be the new power.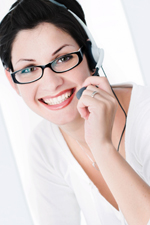 How do you show your Employees you care?
In the immortal words of Walt Disney (please allow me the liberty to paraphrase), if we take care of the employees, they in turn take care of the customers, and then our customers happily take care of the bottom line.
How do you show your employees you care? I know we all think that the paycheck they receive should count for something, and it does. It just doesn't count for everything.
In a recent survey conducted over a number of companies, the findings were somewhat surprising. It found that employees value several things more than money, such as: respect, feeling that they are part of something much larger than themselves, challenging environment, personal relationships, and yes on-going education.
This brings me to my point, we say that we don't want to train our people, because we are afraid they will leave. Maybe the reason they leave is because we don't value them enough to train them.
Just like any investment, the investment into employees needs to include on-going training and education. Sometimes that will result in lost capital when the employee leaves after receiving some training, but in most instances the employees will understand that you care enough about them as a person that you are willing to invest in their future, their knowledge, and them as a person.
We, at Connect, offer a way for you to continue to train and invest in your employees through the classes we offer every month in both Billings and Bozeman.
The best part is we include the training at no additional cost for all of our partners. You and your staff get unlimited access to our classes, your company will receive the benefit of increased productivity. We are training on the software programs your employees use every day.
What if they were to pick up just one trick that saved them a few minutes a day. Over the year, that would be some real productivity.
Yes, we all do Christmas parties, say thank you, maybe even a summer picnic and get together more often to highlight the positive, but don't forget if your company is not learning every day, someone in your industry is. If you would like to explore how you can tell your employees you care, please call, click or stop by today.
Focus on Client Objectives
Focus on the objectives of your client and how your product helps them achieve those objective. I know your mom told you there was no such thing as a free lunch, so instead we would like to give you a free conference call. If you would like assistance in setting this up for your business, please give one of our customer advocates a call and they would be glad to assist. Just a little way we tell you, the customer, that we truly care about your success.